— Poems 271-322 of Petrarch's Rerum vulgarium fragmenta
translated by Lee Harlin Bahan

Now Available for Order from Able Muse Press

Full-length collection of original poetry from Lee Harlin Bahan, now available for pre-order from Able Muse Press, Amazon, Barnes and Noble, Foyles, and other online and offline bookstores worldwide.
Submitted by

Lee Harlin Bahan

on Thu, 11/09/2017 - 09:15
The November 2017 edition of Through the Sycamores, website of 2016-2017 Poet Laureate of Indiana, Shari Wagner, features an interview with Lee Harlin Bahan, as well as translations and poems from A Year of Mourning, Notes to Sing, and Migration Solo.
http://www.throughthesycamores.com/poetry-features.html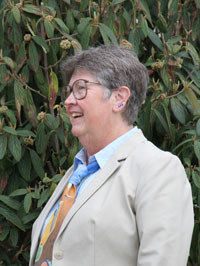 Lee Harlin Bahan earned her MFA at Indiana University-Bloomington. Her thesis, Migration Solo, won the first Indiana Poetry Chapbook Contest and was published by the Writers' Center Press of Indianapolis. . .&nbsp. . . . . .